The innovation agenda for sustainable resource use
The RE:Agenda lays out Sweden's need for research and innovation within the area of sustainable resource use. It describes how knowledge building and new solutions can be achieved.
The RE:Agenda aims to reveal pressing issues of the future, not just today's concerns. And to make the transition, we need to move from words to deeds, working towards implementation and impacts. The RE:Agenda provides an understanding of where to start in this process.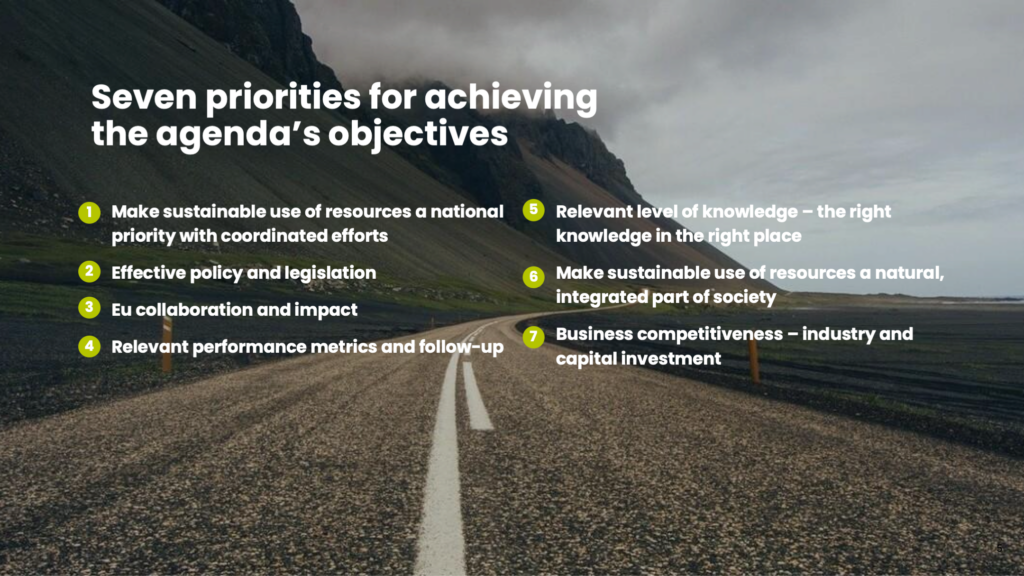 Sustainable use of resources is an innovation area that focuses on how we can better manage nature's resources. The solutions developed in this area should reduce the need for new raw materials as well as optimise the lifespan and use of materials, services and products.
Today, resource extraction and processing account for almost 50% of global carbon dioxide emissons and cause almost 90% of biodiversity loss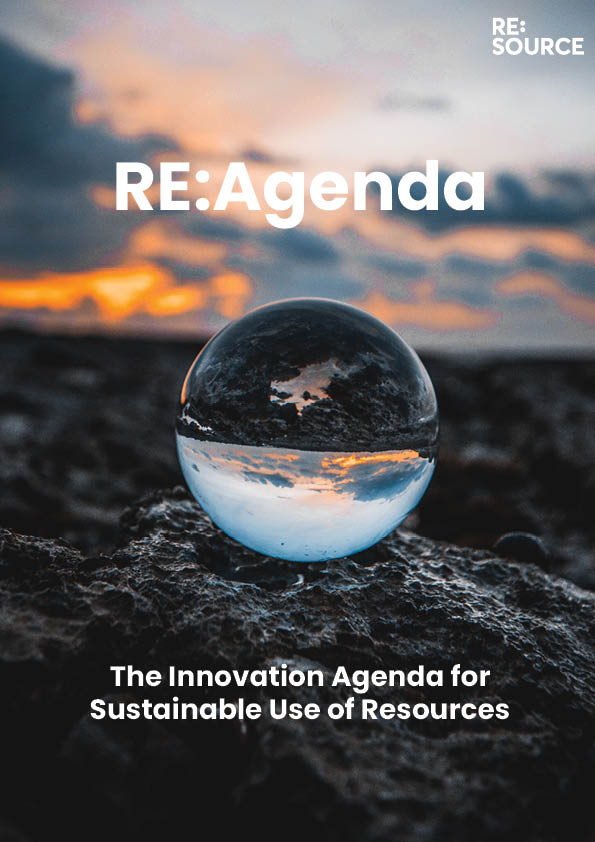 Business opportunities and competitiveness are key drivers for creating change. We can and should make demands on companies and the public sector to drive the transition, but we should also acknowledge that policy instruments, regulations and financial incentives will be needed whenever market forces do not suffice. A stable political situation combined with predictable rules and legislation make organisations willing to invest in innovation and transformation. Only then can we reach a critical mass that takes us beyond the tipping point needed to create a system change.
Our goal: In 2030, Sweden is a role model for circular and sustainable resource use
Products are designed for optimal life and efficient use.
There is a well-functioning market for secondary materials, and platforms for sharing, recycling and reuse.
Repairing things is the new normal again.
We succeed in minimizing waste.
Knowledge and solutions from research and innovation reach politicians and producers through close collaboration.
National data are available indicating how we succeeded in transitioning to a more sustainable use of resources, with key figures for the economy, environment and social impacts (all planetary and social boundaries).
We have instruments that work well, providing true circularity and sustainability.
Swedish companies are more competitive, having shifted from product sales to functional sales.
Circular activities and operations in Sweden attract global investment – and generate returns.
Sweden cooperates to a greater extent with Nordic countries, the EU and the world, and material flows and systems are coordinated to manage them.
Circular economy challenges attract talents, entrepreneurs and capital – it's cool to go circular and contribute to the transition.
We have created more jobs and new business opportunities.
It has become easy to live in a circular way and be a part of nature.