RE:Source is a strategic innovation program that finances projects within the sustainable material field. The program started in 2016 and has financed and supported more than 200 projects.
RE:Source is a strategic innovation program (SIP) meaning that we are responsible for formulating challenges, setting common long-term goals and prioritizing investments in research, development and innovation. The program's focus is to develop circular and resource-efficient material flows. We do this by supporting new projects and ideas to come to fruition, contributing facts and knowledge to support and creating conditions for new business and ways of working.
Since RE:Source started in 2016, more than 200 projects have been financed through the program. The plan is for RE:Source to last for a total of twelve years with many more projects to come.
Our background and history
The government has tasked three authorities (Vinnova, the Energy Agency and Formas) with investing in strategic areas of innovation, seventeen strategic innovation programs were created to handle the matter. As one of Sweden's strategic innovation programs, we have been trusted by our financiers to create sustainable solutions to global societal challenges by collaborating and creating the right conditions for innovation. Our financiers have distributed a total of around SEK 50 million per year to projects that have applied for support via RE:Source.
Our vision
RE:Source's vision for the year 2030 is that "Sweden is a pioneering country for material utilization within the planetary boundaries through innovation". In order to achieve the goal of sustainable material use, we believe in using smaller amounts of primary raw materials, reusing materials and components, and preventing and recycling as much as possible of what today goes to waste.
The three pillars to achieve sustainable material use
Sustainable offers
We must assume already in the design phase that the product will last and be reused. We must also ensure that everything we produce and build can be optimally recycled when it can no longer be reused. As well as designing services that contribute to a sustainable use of materials, for example through new methods or business models.
Sustainable use
To achieve sustainable use, we need products that are designed for a long life. We also need services that facilitate, for example, sharing, reuse and repair. But we also need users who think materially efficiently about their consumption and use. In order for users to be able to easily overview their material consumption, clear measurements and markings are needed so that it is easy to do the right thing.
Sustainable circulation system
As it is today, great values ​​are lost due to inadequate or non-existent recycling of materials. In a sustainable circulation system, the materials are used in an optimal way. Processes for recycling are then developed throughout the chain. Energy recovery is still important but only as a last resort for resource efficiency. In the first instance, the materials must be recycled and turned into new products.
Our projects
We have two different types of project types within RE:Source: open call projects that focus on innovative solutions and strategic projects that analyze resource and material use from a larger perspective to ensure that RE:Source contributes to developing solutions that are actually in demand and can have an effect.
Do you have any questions about RE:Source? Contact us!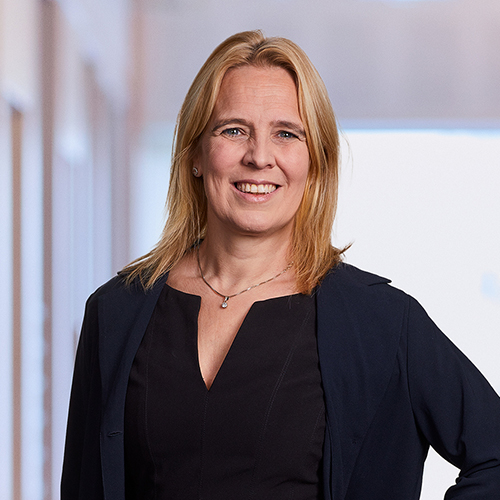 Cecilia Tall
programme manager